Commercial Air Conditioning Services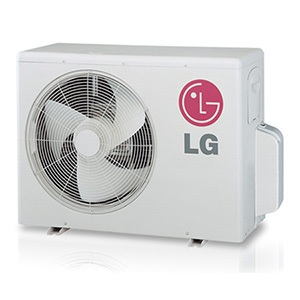 We supply, maintain, service and install all types of commercial air conditioning systems, including; split systems, multi-splits, VRV air conditioning, VRF systems and GSHP (Ground Source Heat Pumps). Our clients include a mix of trade and industrial outlets, such as offices, hotels, retail outlets, commercial kitchens and restaurants.
We can supply and install any required equipment, as well as providing ongoing maintenance agreements that include servicing and call out to any of your places of business. This gives you complete peace of mind that in the rare event of a break down you have a reliable resource to call upon.
In addition if you're looking to have a new system installed then we can provide advice on choice of equipment, the environmental impact and possible sources of funding.
The range of air conditioning products available is vast, so we ensure that when designing a new system we produce the right system for your business, both financially and environmentally, whilst enabling you to control the climate of your premises with accuracy.
Air Conditioning Servicing & Repairs
As part of our commitment to our clients we offer maintenance agreements, one off servicing and repairs on all air conditioning units and systems. We fully understand how important your system can be to the success of your business and therefore we have a team of experienced engineers that can get you up and running again with as little disruption as possible.
We offer a 24/7 emergency call out service, with a same day or next day call out on other non-emergency issues. Our engineers carry a range of common spare parts to ensure we sort your issue as quickly as possible.
Air Conditioning Installations
We can design, supply and install new air conditioning systems, everything from simple window mounted systems to major applications with multi split systems. Just ask us for details.
Air Conditioning Maintenance
Regular scheduled maintenance is the most cost effective way to ensure the upkeep of your air conditioning equipment and minimise the risk of break down. Many of our clients take advantage of our Maintenance Contracts, they offer great benefits such as engineer reports, technical advice and 24/7 call out, all carried out by fully qualified engineers.